I am 35 weeks pregnant today. We are nearing the end. I feel like I've been pregnant for five years, and I can't believe I still have five more weeks to go.
I've been watching a lot of YouTube videos about what to pack for the hospital, what to expect during those first few days after she's here...mostly just keeping occupied with preparing for her arrival since I don't have the energy to do much else. One of the types of videos I see often is "pregnancy must-haves," wherein an attractive young woman lists products she used to stay sane for nine months in front of her expensive camera and some really good lighting.
There have been a whole host of things I couldn't live without during my own long road to motherhood, so I thought I'd share them here, since 3837 versions of this blog post on the internet is probably not enough.
We're going to break these lists down by trimesters, so first let's go back in time to January, when the hellish first stages of gestation began.
FIRST (WORST) TRIMESTER
SALTINES: I was extremely lucky to not have the soul-sucking nausea that many women experience in their first trimester, the horribly-named "morning sickness," that strikes at all hours of the day and night. But I was sick to my stomach sometimes. I'd be walking along the subway platform when a smell would smack me senseless, and I'd have to put hands to knees not to barf all over the place.
One thing that kept me from feeling ill was to keep a full tummy at all times. An empty stomach meant I was much more likely to feel queasy, so something I couldn't live without were bland and beautiful Saltine crackers.
These square, salt-covered saviors rescued me so many times. I kept a sleeve by my bed, and would even snack on them in the middle of the night to prevent myself from getting too hungry. Feeling too hungry meant feeling like I was going to ralph. Kick me out of bed for eating crackers? If anyone tried it, I'd have put an intense hurting on them.
KLEENEX: Another item I couldn't live without in those first three months were tissues. Because I did allllll of the crying. Sobbing, really. I was an emotional wreck all the way until the end of March, boo-hooing at episodes of "Chef's Table" for no real reason. (I distinctly remember having a breakdown over a wheel of parmesan cheese.) 
I kept travel-sized Kleenex tissues with me wherever I went, unsure of when my next crying fit would commence. 
PILLOWS: I already had plenty of pillows, and it's a good thing. I needed them to beat mercilessly and to muffle my screams before falling into them at 5 p.m. in a heap of exhaustion. I spent my first trimester mad as hell. I was not myself, and this stranger was full of fury and rage. I hated everyone and everything. I was so angry almost all of the time.
I remember Googling "pregnant and I hate my husband" to find that I wasn't alone! Pregnant women the world over were angry at their spouses for absolutely no reason, and that anger was so thick you could chew it. Taking the subway was a daily temptation to murder. I wanted to beat the hell out of anyone who came into my path.
So, I beat pillows instead. I nearly turned a pillow into shreds once, and then I held it to my face and screamed the kind of scream that will have the cops sent to your house.
When I wasn't boxing pillows I was sleeping on them. I have never experienced exhaustion like I did in those first three months, so tired from just going to work, that I'd come straight home and immediately faceplant into bed at 6 p.m. and not move until the following morning. 
ALL OF THE ICE CREAM: What's a pregnant woman besieged by uncontrollable hormonal outbursts supposed to do without wine? Eat her weight in ice cream. I put on a big chunk of my pregnancy weight (15 pounds!) right out of the gate due to emotional eating. And it was totally worth it. I couldn't cure my rage or sobbing fits with a stiff martini, so I drowned them in Ben & Jerry's. (This baby might actually be part Americone Dream.)
I'm not kidding when I say that creating a placenta out of my innards turned me into a nasty beast, and the only thing that could quell the monster was sugar and cream in frozen form. I probably had twelve to fifteen pints of ice cream in three months.
GOOGLE: This must-have was a godsend. But it was also a nightmare. I had to wield it wisely. I wanted to know everything about what was going on inside the body that was betraying me, and Google helped me to become informed about why I had to leave my home when Dominique made beef stew in the slow cooker because I was going to spray the house with vomit. Human chorionic gonadotropin was to blame, but it was also keeping my blueberry-sized baby firmly implanted in the uterine lining, which was essential for her survival.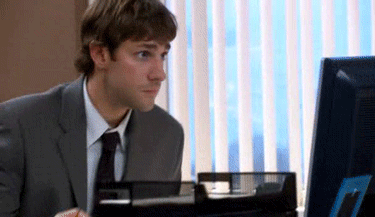 Thanks to Google I learned that the surge in estrogen and progesterone was why I alternated between wanting to kick puppies in the teeth to jagged fits of crying because my partner said I was cute. Google helped me feel sane in a tidal wave of hormones, giving me the scientific reasons for my full-scale meltdowns.
But the power of Google must only be used for good. For serious issues like finding blood when there should be none, skip Google and head straight to the phone to call your midwife or obstetrician. 
---
Coming soon is part two, the "fun" trimester, where we'll talk about which products will best assist you through the middle of your gestational journey.